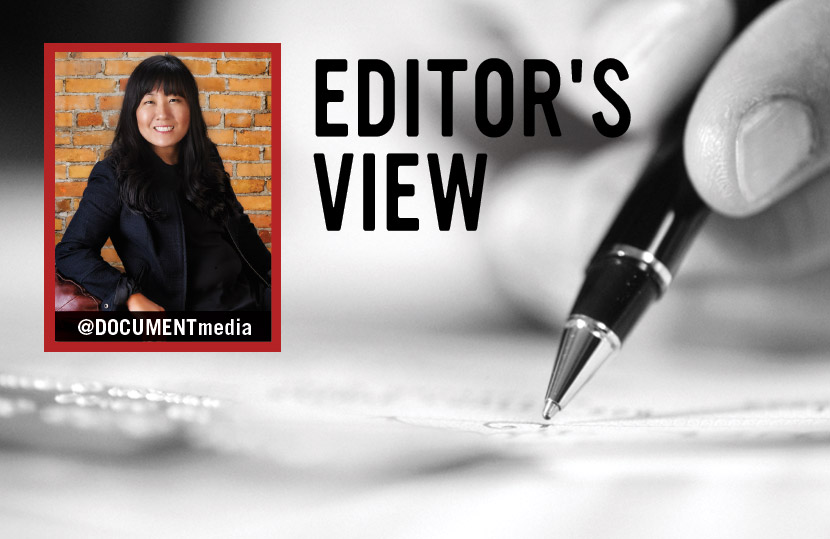 For the past 24 years, this publication has cultivated an editorial platform based on a simple mission: We focus on the overall strategy, not just a part of the process. While simple in its brevity, we understand the execution of such an idea is far from simplistic. Today's organizational structures and, subsequently, our industry in general, are notoriously siloed and disjointed. Despite increasing content gaps throughout the customer journey, according to Forrester, "fragmented marketing and operations groups, used to their own platforms, have no plans to consolidate content repositories, templates, or analytics." However, creating superior customer experiences requires coordinated content, data, and systems. Through this lens, customer-centric approaches will continue to challenge long-held document and information siloes—whether you like it or not.
In particular, the enterprise document strategy has been similarly plagued by barriers such as competing departmental priorities, overlapping systems, and lack of executive sponsorship. Yet, as customers demand more control over their information—and their digital experiences—we're witnessing a true transformation beginning to take hold. The question that remains is:
"How much of a transformation?"
Over the years, we've fielded repeated requests by our readership to evaluate the maturity of enterprise-wide document strategies across the industry. In an era where customer experience, privacy concerns, and information security are driving organizations to reevaluate their strategies, we felt it was the right time to measure this journey of transformation. In our "DSF Benchmarking Survey: Measuring the Maturity for Document Strategies 2017," we asked respondents, all of whom command a document management program producing at least 499 million to over three billion documents (paper and electronic) monthly, about a top inhibitor to executing the document strategy—lack of funding. Our results show that roughly 58% of respondents cited that they had a dedicated budget allocated to the enterprise document/e-document strategy, while 41% cited they did not.
Source: DSF Benchmarking Survey: Measuring the Maturity for Document Strategies 2017
We here at DOCUMENT Strategy expect to see continued investment in the document strategy, driving down the need to look elsewhere for funding (i.e., departmental budgets) or building needs-based business cases. For the full results of our Benchmarking Survey, look for our cover feature in the upcoming Summer issue on July 11.
When the customer is at the center of your strategy, integration will be required to eliminate those content gaps and information siloes that are inherent in so many organizations. However, as analyst
Dave Smith
pointed out in a recent article, "The integration required between business applications, workflows, real-time communications, and collaboration tools has to be seamless to facilitate a great user experience." Such internal mechanisms should be undetectable by the consumer.
According to a recent Forrester report, "
The Future Of CCM: Communications-As-A-Service
," Vice president and Principal Analyst Craig Le Clair states, "Enterprise marketing suites, marketing cloud providers, and digital intelligence platforms will coordinate digital experience […] Integration with these platforms will be a primary [customer communications management] CCM direction over the next three years." A similar sentiment was offered by
Gartner
earlier this year, citing integration with web content management, marketing campaign management, and customer relationship management tools.
With so much market disruption and fragmentation, the buyer needs to be very informed on who's buying who, emerging partnerships, integrations, and new developments in this space. Enterprises will increasingly focus on building connective layers to serve the needs of the digital business across the complete customer journey.
Allison Lloyd serves as the Editor of DOCUMENT Strategy Media. She delivers thought leadership on strategic and plan-based solutions for managing the entire document, communication, and information process. Follow her on Twitter @AllisonYLloyd.