This article appears in the Spring 2019 digital issue of DOCUMENT Strategy. Subscribe.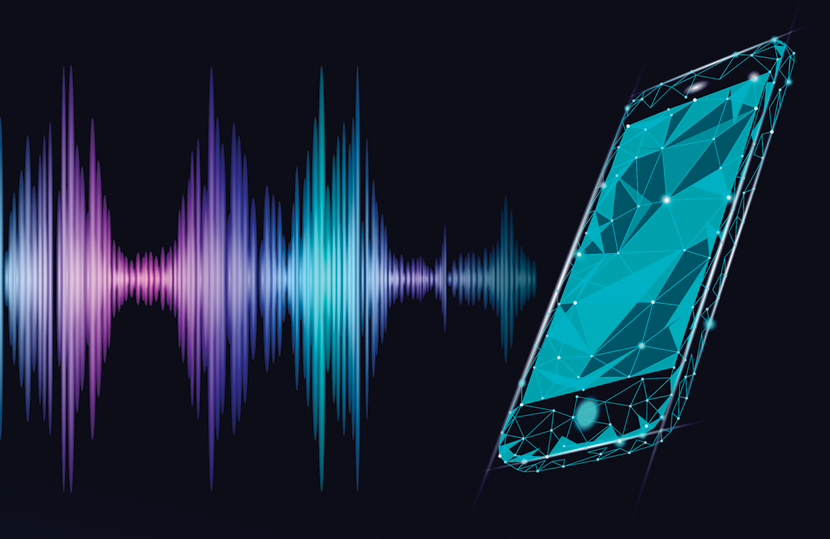 Image by: LuckyStep48, ©2019 Getty Images
Customer communications
have transformed into conversations. This is because outbound marketing monologues are being replaced by customer-initiated dialogues. For brands, this means taking another look at a voice-activated communications strategy.
Creating near-human interactions by combining artificial intelligence (AI) voice technology, user-spoken intents, and client transactional document data is simply smart business. We continue to see steady growth and use of voice-enabled devices. In fact,
Forrester forecasts
that smart speaker adoption in US households will grow at a compound annual growth rate (CAGR) of 34% by 2022, and
nearly two-thirds of Internet users access their voice assistants with their smartphones
, according to the "
Voice Assistant Consumer Adoption Report 2018
."
These one-to-one engagements between a brand and its intended audience lead to more efficient two-way communications, reduced inquiries for customer support centers, on-time bill payments, and increases in e-adoption rates. Perhaps this is why a reported
62% of senior decision makers in the US plan to invest in voice technology within the next two years
, according to research by eMarketer.
Implementing a voice-activated communications strategy can also help brands to deliver content (including historical and current statement information) via popular voice assistants like Alexa, Google Assistant, and Siri, encourage self-service capabilities, and allow customers to set and receive reminders and status updates across all smart devices.
Before a customer can ever ask, "Alexa, how much more is my gas bill this month compared to last month?" some legwork behind the scenes is required. Often, senior-level decision makers rely heavily on
strategies used for other tech investments
when implementing voice-activated technology. To build confidence in your investment, you'll need to answer the big questions:
What is your competition doing with this technology?
Can you leverage it in a way that uniquely positions your brand?
Do you understand how your customers will use voice-activated technology?
Is this technology safe from a privacy standpoint?
Which documents should be enhanced with voice-activated technology first?
One of the first steps to take for your voice-activated communications strategy is to gain buy-in from the necessary stakeholders. To do this effectively, set aside time to educate them. It's important to connect voice-activated capabilities to the company's business objectives and challenges.
For most organizations, data silos exist. This is most likely due to unaligned marketing and communications initiatives that are housed in different areas of the company rather than under the umbrella of customer experience. Dismantling those silos will help you begin the process of creating a single database of sources.
This centralization will activate your content
, making key data elements accessible, calculable, manipulable, and easy to incorporate into a data-driven service or application.
Building the right Alexa Skill or Google Action (i.e., the functions that allow voice assistants to react to user commands and queries) requires significant information technology (IT) expertise and industry experience. Ask yourself,
"Does your organization have the infrastructure in place to implement voice-activated technology?"
If not, own up to this as early in the process as possible. Then seek out external support with a firm grasp on what's trending, jargon, regulations, caveats, audience preferences, and industry best practices. Remember, speed to market will be an added bonus.
By combining verbal communications with existing communication methods, brands will be able to increase their customer's ability to access, understand, and retain content. The result? Everyday inconveniences are bypassed, decision making becomes informed, and brand loyalty increases. With this kind of upside, it's time for brands to find their voice.
What will your voice-activated communications strategy sound like? It's an important question, because your customers are ready to talk.
Lynne Andrews is Vice President of Product Development for RRD. She has decades of experience helping businesses seamlessly integrate tools and technology to provide better engagement for their customers. For more information, visit www.rrdonnelley.com/business-communications-solutions.