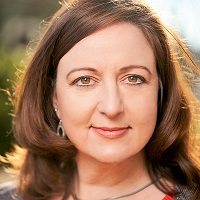 Marci Maddox is the Research Manager for
IDC
's Enterprise Content Strategies program, responsible for content workflow and content technologies research, including the evolution of managing enterprise content, customer communications, content sharing and collaboration, e-signature, forms, and capture solutions. Leveraging 15 years in content and process applications at companies like OpenText and Vignette, Marci also helped clients to realize the future of AI, IoT, and cloud benefits for industry solutions as the Global Portfolio Manager, Industry Select ISVs for IBM's Watson and Cloud Platform. She has a B.S. in Computer Science from the University of Texas, an MBA in e-Business, and is a frequent speaker, presenter, and moderator at industry conferences as well as publishing to a variety of media outlets.
May 7 2019
What has the biggest impact on the success of a customer communications management (CCM) project: people, process, or technology? The reality is that it takes a champion within the organization who can...
Jan. 25 2019
Managing customer communications is a significant driver for improving customer satisfaction and increasing lifetime customer value in an organization. Yet, it remains under the radar within many businesses,...