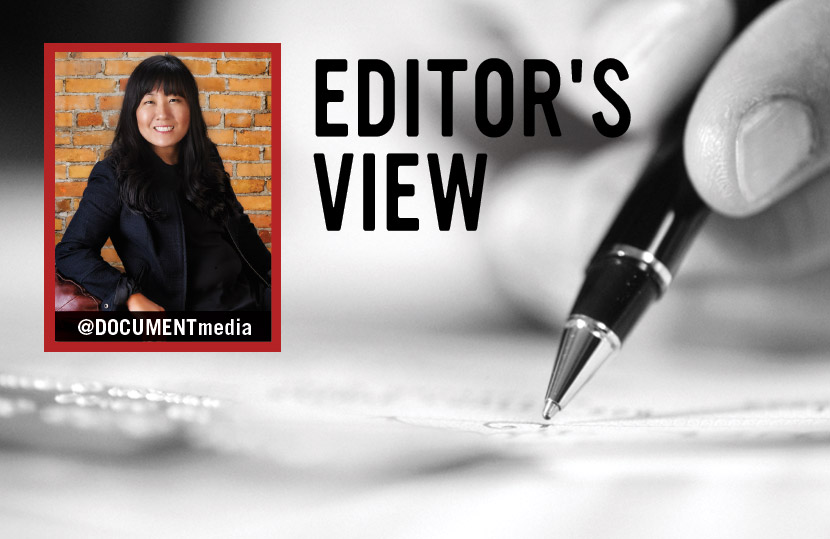 Around five years ago, I began to notice a significant gap between how we approach and talk about managing information and the subsequent container of that information—specifically, the communication to a customer. For us at DOCUMENT Strategy, these have always been halves of a whole, especially when addressing customer engagement, data, and digital adoption through a strategic lens. Customer experiences are certainly not bound by the siloed infrastructure of many enterprises today. As a result, we are finally seeing the discussion around our strategies in a new light. Our mission in advancing this very conversation was one of the reasons why we introduced our own information management education program at our annual conference, the DOCUMENT Strategy Forum. We have long addressed customer communications management, but without addressing the information component of those communications, the strategic picture is incomplete. Why? Because, as Dave Smith wrote last month, "
Information is, in fact, your greatest asset from a business perspective.
"
As more organizations begin to aggressively transform into a digital business, they will need to realign how they view their information assets. According to Mr. Smith, "You can't impact the customer's digital experience without digital information." Yet, companies are left to grapple with a complex mix of information, technology, changing communication channels, and evolving regulations. It is very easy to lose sight of why you're even transforming in the first place. Whether we're talking about information, customer communications, or the conundrum of digital adoption, we should always understand that these discussions must be in context with our organizational goals.
When we focus on governing our information, extracting business value from our data, and truly understanding customers' needs, we will be armed with the tools for better decision-making. For example, we are always surprised at the large number of companies still delivering the majority of their communications via print. Given the complex set of touchpoints available to consumers, this seems baffling. Or is it?
Digital adoption remains a top challenge for customer communications management (CCM). Despite the technology capabilities available in the CCM market,
industry adoption for rich and interactive communications is lagging
, according to InfoTrends Analyst David Stabel. Instead, many organizations continue to send PDF versions of their printed document via electronic channels. Is it any wonder why we face challenges in adoption? If we rely on old processes and approaches to the digital business, we are not improving the experience for the customer. The question that remains is: "What are the goals of the digital business?"
As IDC Analyst Terry Frazier reports,
"Successful customer experience is multi-dimensional rather than just digital."
How we connect our information assets, processes, people, and technology in pursuit of delivering these experiences are critical to meeting our strategic goals. I hope we will rid ourselves of the term back-office, administrative, and the like. The more we understand that all assets of the organization work together as a whole to serve our customers, the better we will be and the bigger profit margins we will realize.
Until next time,
Allison
Allison Lloyd serves as the Editor of DOCUMENT Strategy Media. She delivers thought leadership on strategic and plan-based solutions for managing the entire document, communication, and information process. Follow her on Twitter @AllisonYLloyd.