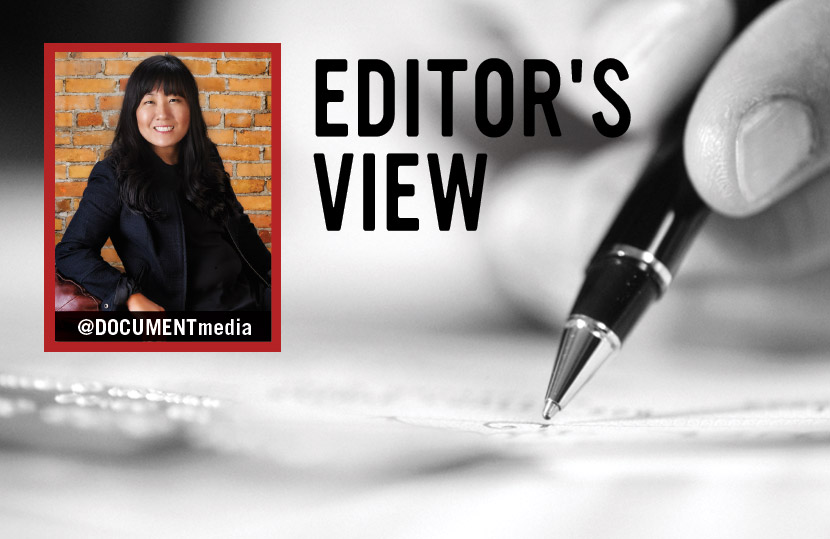 The inexorable march toward customer experience and engagement strategies sweeping though organizations of all industries is changing the way we think and operate as businesses. Gartner predicts,
"By 2017, 50% of consumer product investments will be redirected to customer experience innovations."
This shift is challenging all of us to reconsider the way we work, the way we communicate and the way we identify with our customers.
Perhaps, this is why digital transformation has risen to the top of strategic initiatives for most chief executive officers (CEOs), as most organizations battle to keep pace with increasing customer expectations. The intricate web of customer touchpoints and the subsequent speed and accuracy of our responses pose a real challenge to our traditional siloed infrastructures. Enterprise customer communications management is taking a nod from digital marketers in the way they use technologies and relevant content to drive customer engagement. Yet, more organizations must understand that holistic customer experiences must be tied to more than your advertising budget and extend to supporting operational and customer service functions like customer communications.
The reality is that many companies are very bad at this transformation process.
According to 451 Research, successful initiatives will take five to 10 years. Certainly, a heavy investment in an age where tolerance for slow responses is much lower than for ineffective solutions. However, in order to meet this call for change, leaders must be strategic in their digital initiatives and consolidate under a unified vision for the future state of the organization.
One of the biggest hurdles to this transformation, in fact, might be your workforce and the way in which they work.
In our feature
, Tony Byrne, founder of Real Story Group, writes, "You're likely to find that insufficient human capacity represents your most pressing deficit […] What's the first step to building long-term capacity?
I'll argue that you should start with your own employees
."
When we see low numbers in adoption for digital and mobile processes in businesses, we begin to make assumptions about user behavior. However, according to IDC Senior Research Analyst Arianna Valentini, "For the majority of mobile users, their workplaces are just not enabling the applications they require on the devices they are using. Enabling mobility in the workforce allows for improved efficiency and workplace productivity."
If we are to transform our products and our digital strategies, how can we accomplish this if we don't transform the way we work as well?
Much like how we approach personalization and our preoccupation with the millennial generation,
we cannot make generalizations on the behaviors of our customers or those of our workers
. As one executive once said to me, "Let's start talking about people instead." Taking this approach requires organizations to be authentic in how we view the digital business—inside and out. It is my hope that through this
Winter issue
, we begin to open the discourse needed to really transform our organizations. It is one of the reasons why we chose this very topic as the central theme for our upcoming
2016 DOCUMENT Strategy Forum
, to be held on May 10-12, 2016 in Chicago. It is a discussion that is needed. I hope to see you in 2016 to join your peers in exploring this transformation.
Until next time,
Allison