508-872-8200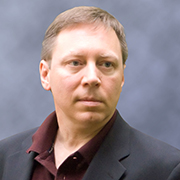 Mr. Frazier is a research director within IDC's Document Solutions research group. He is responsible for the Smart Customer Engagement practice as well as written research in managed print and document services and document outsourcing. Mr. Frazier has more than 25 years of experience in operations, process and technology management, market research and competitive analysis. Prior to joining IDC, Mr. Frazier spent 14 years as a management consultant providing strategic sourcing support, document and content strategy and competitive and market intelligence services to a variety of Fortune 1000 companies.

Earlier in his career, Mr. Frazier developed a variety of 1-to-1 marketing solutions and programs as well as helped to design and build one of the earliest large-scale, one-off book production facilities while working for IBM Printing Systems Company. He also served as director of manufacturing for internet-based publisher iUniverse, where he developed production processes for early efforts in multi-channel output. In 1999, he served as a founding director of the CRM association. Mr. Frazier has conducted extensive market research and publishing in the areas of digital content management, customer communication management and multi-channel delivery for firms such as InfoTrends and Madison Advisors.
Receive our latest articles and news directly to your in-box! Simply fill out the below info.