845-504-5628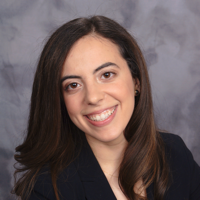 Arianna Valentini is a Product Marketing Manager (PMM) specializing in product messaging within
GMC Software Technology
. As a Product Marketing Manager, Arianna assists with client-facing PMM work, including, but not limited to, roadmaps, whitepapers, and thought leadership sessions. Prior to joining GMC, Arianna spent three years as a Research Analyst holding positions at top industry firms, IDC and InfoTrends. Her areas of expertise include mobile technology, digital publishing software, brand strategy, market, and trend analysis.
She holds a MS and BFA summa cum laude from Rochester Institute of Technology.
Receive our latest articles and news directly to your in-box! Simply fill out the below info.