312-433-7793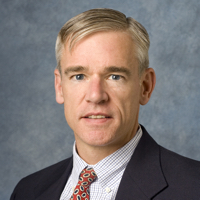 James Watson, Jr., PhD, founded
Doculabs
in 1993 as a consultancy specializing in content-based applications, providing recommendations to organizations seeking to use enterprise content management (ECM) technologies to improve their management of business content. He leads Doculabs' efforts in fulfilling speaking requests for numerous technology and business conferences. James also regularly provides articles or commentary on the industry's key topics and issues in leading technology publications. He has spoken at over a hundred conferences in the 23-year history of Doculabs.
May 25 2017
Since the conclusion of the DOCUMENT Strategy Forum (DSF), which was held May 1-3 in downtown Chicago, we've had a chance to review some of the central themes emerging from the conference and our...
April 6 2017
There are many changes in the customer communications marketplace today. As a result, many are left with some big questions: What trends will affect organizations most significantly? What are the capabilities...