208-343-1904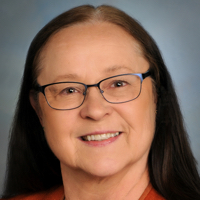 Charmaine Brooks is an
IMERGE
principal, a Certified Records Manager with the Institute for Certified Records Managers and has 20-plus years of experience in the field of records and information management. Her extensive background crosses the full range of administrative and records management expertise. She has a broad base of knowledge in digital content management and integrated records management software solutions. Ms. Brooks has extensive experience in developing file classifications and retention plans for government and commercial clients. She has taught in the area of electronic records management for many years.
April 6 2017
Individuals and organizations alike are experiencing one of the paradoxes of the information age: As we gain access to more and more data, it is becoming harder to find the information we need. Metaphorically...
Jan. 12 2017
We've been writing about shared drive clean-up on and off for the last year. The first article talked about knocking off the low-hanging fruit. The second covered the kinds of
March 10 2016
We have been accumulating electronic documents in shared drives since the innovation of networked computers and file servers in the early 1980s. Folders and sub-folders defined in shared or network drives...