412-206-0005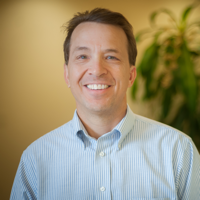 Mr. Tujetsch has 34 years of experience in information technology and has been involved with products since 1985. He started developing in Domino in 1993 and performed development and administration as a consultant prior to joining Sherpa. He is also a certified instructor and taught many Domino administration and development classes, as an expert in email management and compliance, architecture, LotusScript/Lotus Notes Formula Language, application design and security.



Mr. Tujetsch

created Mail Attender in 1998 and, based upon the success that Mail Attender had after its release, Sherpa Software was formed in September 2000. He also serves as the product manager for both Mail Attender for Notes and Discovery Attender for Notes. He graduated in 1979 from Computer Systems Information with a degree in systems analysis.
Feb. 20 2015
If left unmanaged, your data can become overwhelming, making it difficult to procure information you need when you need it. While software is designed to address archiving, e-discovery, compliance, etc.,...