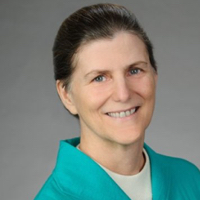 Kathy Williams Chiang is Vice President of Business Insights at Wunderman Data Management. She is the co-author of
Monetizing Your Data: A Guide to Turning Data into Profit-Driving Strategies and Solutions
. Kathy is an established Business Analytics practitioner with expertise in guided analytics, analytic data mart development, and business planning. Prior to her current position at Wunderman Data Management, she consulted with Aspirent on numerous analytic projects for several multi-national clients, including IHG, Coca Cola, among others. She has also worked for multi-national corporations including Telecommu­nications Systems of Trinidad and Tobago, Acuity Brands Lighting, BellSouth International, and Portman Overseas. She holds a Bachelor of Science in Chemistry from Louisiana State University as well as a MBA from Tulane University.
March 16 2017
Data and analytics have redefined the way we compete. Data is a critical corporate asset that organizations are starting to monetize in new ways to get ahead of their competition. The bottom line? Companies...
Receive our latest articles and news directly to your in-box! Simply fill out the below info.